Fairborn Baker High School
Class of 1975
In Memory
Pattie Mattachione (Long) VIEW PROFILE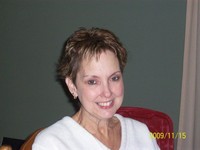 Patricia Ann Mattachione-Long, born January 26th 1957 and longtime resident of Fairborn, Ohio, earned her wings Wednesday, August 5th 2015.

Great Grandmother, Grandmother, Mother, Wife, Daughter, Sister, Confidant, Nurse, Mentor and Friend. Passionate about Nursing, she courageously and selflessly gave her time, energy and expertise to countless families and co-workers. She encouraged and inspired so many to be the best version of themselves and will always be remembered for her compassion, intelligence and perseverance in giving others strength. Like a rock, she grounded her family, whom she cared deeply for, and offered herself unyieldingly in order to provide the best life she could for her husband, children, grandchildren and great grandchildren of whom she was so very proud. She advocated for those without a voice. Patty was a fighter. She fought for others who lacked the ability to do so and she fought for life down to the last second while with us on earth.

An unforgettable and remarkable woman, she is survived by her husband, Jim, her five extraordinary children, Jeri-Ann Brewer, Sara Brewer, Lucas Brewer, Alyson Brewer and Cristina Long. Her beautiful grandchildren who were the beat of her heart, Olivea Clay, Jaidon Leister, Riley Leister, Caleb Leonard, Emily Wolf, Maris Brewer, Autumn Brewer, James Gross, and Julius Brewer. Her great grandchildren of whom she was so proud, Scott Clay the 3rd and Nathan Jackson. Her sisters, Nancy Mattachione and Debbie Mattachione and brothers, Jack Mattachione, Joe Mattachione and Paul Mattachione, along with many other relatives, friends and her beloved nursing community.

She was preceded in death by her best friend and mother Adeline Mattachione, father Albert Mattachione, and daughter-in-law Nancy Brewer.

Those who were fortunate to get to know Patty knew her strength, wisdom and courage and are forever changed by her love, guidance and infectious spirit. We are forever grateful to her for the legacy she has left in each of us.

The family will receive friends Monday August 10th 2015 from 9-10am at Newcomer Funeral Home South Chapel (3940 Kettering Blvd. Kettering, OH 45439. The service will follow at 10am.
Click here to see Pattie's last Profile entry.